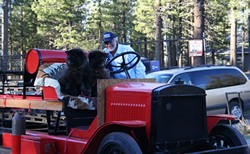 (click on picture for story)
Man fights to keep antique fire engines
---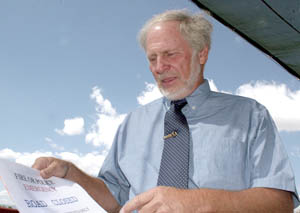 (click on picture for story)
The cost of fire story from RN&R
---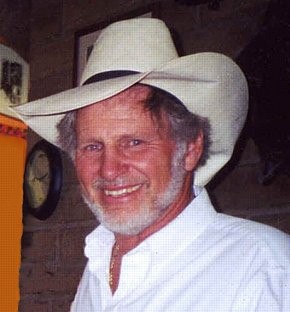 (click on picture for story)
Activist seeks access to board applications. RGJ 12-5-07
Gary R. Schmidt
Some of this content is from the 2014
Senate 16 campaign
_______________________________
October 2009 - Washoe County so called "Junk" vehicle ordinance.
June 28, 2006 - Andrew Lane Fire <
Schmidt on public television - VIDEO
June 22, 2006 - Schmidt/Supreme Court
Service on the Washoe County Board of Equalization (Property tax review panel)
Open Meeting Law and Public Records Advocacy
Long Time Owner/Operator of Historic Reindeer Lodge
Community Activities and Commitments
Showcase of Special Event and Concert Production
Service on Pistachio Commission
Family History and Photo Album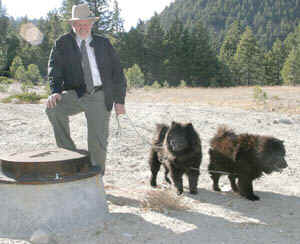 (click on picture for story)
Gary Schmidt is a longtime local business owner helped organize the Mount Rose Sewer interceptor.
This site last updated -->3-18-2018

(click on picture for story)
May 12, 2005 - Cover Story
Does Washoe County have a vendetta against this man?
Luke & Gary Photo By David Robert RN&R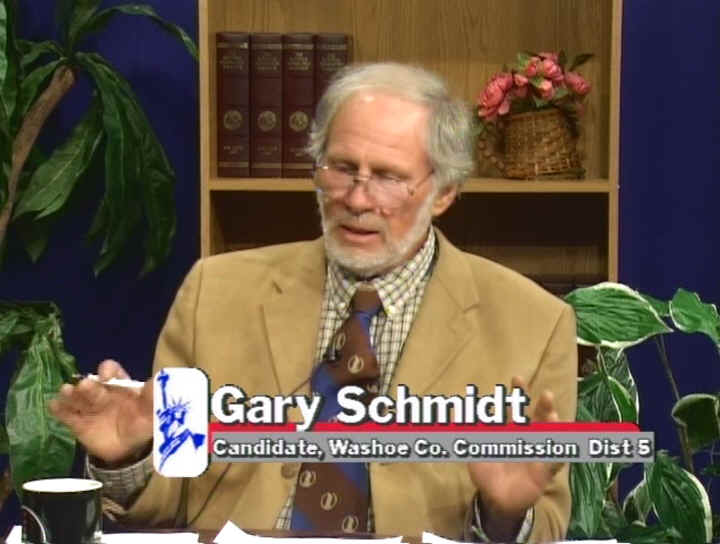 (click on picture for story)
Gary makes another appearance on "With Liberty and Justice For All"
(click on picture for story)
Gary Schmidt discusses the nuances of public records with a city of Reno staffer. Photo By David Robert RN&R